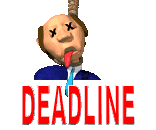 Why do the nations rage, and the people plot a vain thing? The kings of the earth set themselves, and the rulers take counsel together, against the LORD and against His Anointed, saying, "Let us break Their bonds in pieces and cast away Their cords from us." He who sits in the heavens shall laugh; the LORD shall hold them in derision. --- Psalm 2:1-4

It's one of those old household sayings common among generations of long ago -- "Give a man enough rope and he will hang himself!" We are witnessing a mass fulfillment of that rather simple homespun proverb throughout our nation and around the entire world in these chaotic times.
The fundamental truth of that statement is not at all universally recognized at the present time. If anything, there would be mass denial that it has any real meaning for us humans in this year of 2011.
Perhaps one of the greatest tragedies right now is that the majority of humans and organized nations with their governments have the rope in their hands, and are running amuck with it, failing to realize that is what they are holding much less the ultimate consequences to be experienced later as history reaches its climax. Take a close look at the statement in Psalm 2 -- nations massively in rebellion against God does not make for a happy and peaceful world -- have you seen scenes from different places in our world that unmistakably bear this out lately?
Almighty God has clearly revealed Himself to the human race. That revelation is seen in three main ways -- through the creation itself -- that is, if a human incorporates the common sense with which he/she is born (evidence is that few choose to do this), then by simply observing the creation one comes to the conclusion that a supreme Power of ultimate authority is responsible for the origin of all that exists! And that all living things derive their life and existence from this supreme Power.
Second, through God's inspired Word, known as the Bible. He did take some time to complete His volume of information. It required about 1,500 years and the use of 40 persons or more through whom the information was recorded that God wanted the human race to know. This would enable us to learn the really important facts as to Who God is, What He is like, What He has done, What He expects of us, and how He is going to bring human history to an end as we now presently experience it. All the basic information is in the book -- all we have to do is become familiar with it and conform our lives to His will and purpose.
Third, God made the awesome choice to personally visit this planet which He had created. A young virgin was chosen to be the human vehicle through whom God would enter the world in the form of an infant. Angelic revelation at the time informed Mary and Joseph that this child was indeed unlike any child ever born into the human race - He would have no human father and further, that this male son would be named Jesus, for He would save His people from their sins!
In creating humans God gave them something that has proved more often than not to result in disaster -- it is called "free will" - the awesome power to choose to do good or evil -- to walk in light or in darkness -- to love or hate -- to be generous in sharing or be filled with greed and lusts -- to relate to and appreciate God or to turn the back on Him and reject His offer of mercy and forgiveness through His Son, Jesus Christ!
And so, in a sense, God gives the rope to each human -- individually each can take and run with it, and God will give each all the rope that he or she wants. There is always a choice -- to wake up and realize that by taking all that rope and running with it, I will end up hanging myself -- but if I stop and say to God, "It is not good nor is it right for me to do this my way -- here is your rope back -- I want to do things your way and to have your Son, Jesus, live in my life as Savior and Lord -- I want your will for my life to be done each day, whatever that might involve, and wherever that may take me."
But it's not just an individual personal thing about the rope and running with it -- this involves whole nations and their governments as well. At the present time with all the unrest and the violence erupting in so many places, it is obvious that government leaders are also taking the rope and running with it -- and God will give them all they want! We don't have to look across the ocean to see this taking place -- our own leadership at the federal as well as at the state levels provide overwhelming evidence that they are running fast with the rope!
Those who know the Lord Jesus Christ and have been seeking to understand His revealed Word (Bible) recognize that there is coming a time of judgment -- a demonstration with shocking events human language cannot adequately describe in which the human race will experience catastrophic horrors -- a once-for-all witness that the human race cannot ignore the will and purpose of God and survive! Some details are given in the book of the Revelation -- for those who took the rope and ran, the final end is worse than a hanging -- it is existence in a place of unprecedented torment and horror -- but for believers there is comfort in knowing that God will indeed write the last chapter of human history and has great plans for His people with a special place prepared for them in a trouble-free, sorrow-free, and pain-free environment forever and ever! Note Jesus' promise in John 14 -- further comfort for His followers.
You are not still holding on to that rope, are you?

Then I saw a great white throne and Him who sat on it, from whose face the earth and the heaven fled away. And there was found no place for them. And I saw the dead, small and great, standing before God, and books were opened. And another book was opened, which is the Book of Life. And the dead were judged according to their works, by the things which were written in the books. The sea gave up the dead who were in it, and Death and Hades delivered up the dead who were in them. And they were judged, each one according to his works. Then Death and Hades were cast into the lake of fire. This is the second death. And anyone not found written in the Book of Life was cast into the lake of fire. --- Revelation 20:11-15