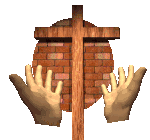 Blessed is he whose transgression is forgiven, whose sin is covered. Blessed is the man to whom the LORD does not impute iniquity, and in whose spirit there is no guile. --- Psalm 32:1, 2

By this time the name, Jerry Sandusky, is familiar to a major segment of our population. Not only is he the primary subject in a sex scandal centered in a very high profile educational institution known as Penn State University, but he is also the focus of ongoing investigation concerning his sexual activities with young boys. Sandusky is also the concentrated focus of mass media news outlets and a hoard of talk shows.
Expressions of outrage have taken many forms, with persons yielding to the temptation to be prosecutor, jury, judge, and delightfully, the executioner! To be sure the allegations against Sandusky, if proven to be true, are abominable to say the least. With a number of victims now on record as having been involved with Sandusky's aggressive homosexuality, it remains for all this to be thrashed out in proper court proceedings.
Notice, I said "aggressive homosexuality" which goes beyond being simply a "predator!" Those who are pushing a sodomite/lesbian agenda in our culture would not want it to be spread around that Sandusky is a sodomite! But what is the definition of a male being involved sexually with other males, no matter what the ages are? If you haven't read the definition lately, look it up for yourself and see what it says.
Is it possible for Jerry Sandusky to experience true forgiveness? There will be those who will adamantly insist that for him forgiveness is not possible, and that he should not be forgiven -- further, he should be consigned to the region of Hell where the temperature is at the highest level possible and the agony the most intense possible!
OK, be that as it may, what about God and being forgiven by Him? There is but one sin that the Bible reveals to be impossible for forgiveness -- it is described as the sin against the Holy Spirit of God which is unpardonable. But what is it? In context in which it is identified, there were those who said Jesus was casting out demons by Beelzebub, the prince of demons. So Jesus mentions this issue and while elaborating on the fact that if He is casting out demons by the Spirit of God, then the Kingdom has come unto them. A bit later Jesus says this: "Therefore I say to you, every sin and blasphemy will be forgiven men, but the blasphemy against the Spirit will not be forgiven men." (Matthew 12:31).
It is the Holy Spirit Who convicts us of our sin, opens our eyes to see that Jesus Christ is the One Who took our sins upon Himself, paid the penalty of those sins by His sacrificial death on the cross, and through Him one can be totally forgiven of all sins upon the condition of repenting of those sins!
But to reject the promptings and conviction brought on by the Holy Spirit is to be guilty of rejecting the only possible way to be forgiven and entrance into God's Heaven when our earthly journey comes to its conclusion! The only other destination is a Hell which was originally designed for Satan and his angels.
Yes, Jerry Sandusky can experience forgiveness from a God Who loved us all so much that He gave His only begotten Son Who was sacrificed on a cross for the sins of the entire human race. But the condition for him is the same as for every sinner who desires to be forgiven of all transgressions -- remorse, regret, seeking forgiveness of those offended, and true repentance in seeking mercy from God. One MUST turn from all known sin and God will grant forgiveness with a miracle taking place -- that of the sinner being reconciled to and accepted by a holy God Who will not tolerate sin in any form!
Forgiveness is always a conditional experience -- if I want God to forgive me, then I must forgive others who have offended me. For those so very directly involved in the Sandusky tragedy, being willing to forgive him will perhaps be the most difficult action some have taken in their entire lives. And it may be that some will say they cannot and will not ever forgive him for such offenses as he allegedly was guilty of doing.
Two statements remind us of the critical nature of experiencing forgiveness:
1. When we pray the Lord's prayer, we come to that part of where we express the desire to be forgiven and we say, "Forgive us our trespasses..." Most agree that we are guilty of committing "trespasses." But then we go on and say, "...as we forgive those who trespass against us." Do you see an explicit condition here?
2. Jesus was extremely clear on this subject when He said, "For if you forgive men their trespasses, your heavenly Father will also forgive you. But if you do not forgive men their trespasses, neither will your Father forgive your trespasses." (Matthew 6:14, 15).
The fall out in regard to the scandal involving Jerry Sandusky and other Penn State personalities will continue for some time. The trial will be extremely high profile with the mass media milking it for all it is worth. A big bunch of those in mass media work seem to take great delight in sensationalizing such happenings. This is a disaster of the first magnitude.
But the main issue the mass media will not at all discuss will be the issue of forgiveness. Forgiveness as it applies to Jerry Sandusky and all who have been impacted by his past behavior patterns.
"For if you forgive men their trespasses, your heavenly Father will also forgive you. But if you do not forgive men their trespasses, neither will your Father forgive your trespasses." --- Matthew 6:14, 15