Unless the LORD builds the house, they labor in vain who build it; unless the LORD guards the city, the watchman stays awake in vain. --- Psalm 127:1

"Abide in Me, and I in you. As the branch cannot bear fruit of itself, unless it abides in the vine, neither can you, unless you abide in Me. I am the vine, you are the branches. He who abides in Me, and I in him, bears much fruit;

for without Me you can do nothing

. If anyone does not abide in Me, he is cast out as a branch and is withered; and they gather them and throw them into the fire, and they are burned." --- Jesus speaking in John 15:4-6

Much commenting has taken place on the subject of wishing President Obama well and great success since he has assumed his position on January 20, 2009. But amid these expressions of good will have been some very negative statements to the contrary coming from those considered to be conservatives or worse, "right wing fanatics." One expression was clear and to the point – a hope expressed that the president would fail – that hope, however, was a bit conditional – if the president seeks to so change this country from what the original founders intended it to be – if he attempts to turn the nation into a socialistic country with the government controlling nearly every aspect of our lives, then may he know nothing but failure!
But indeed there are many voices declaring that we need to lay aside our differences, come together and work in agreement for the common good of the nation. Even the president is at times portrayed as one who wants to "reach across the aisle" and work with those who sharply disagree with him. Recently he is on public record as saying to Republicans that they will have to stop listening to Rush Limbaugh if "we are to get things done!"
There is a ton of noble sounding rhetoric in all those sentiments expressed in "wishing the president well" and seeking to cooperate with him in pursuing an agenda that will be for the well being of our republic. However, it all means nothing unless a primary condition is met. That condition must start with the president and his staff people.
They absolutely must seek the will of God and be willing in humility to seek that the implementation of all policies will be conformed to God's purposes for us as a nation.
Of course, before any of that can be done there has to be the honest facing of our massive failures as a nation in relation to the God we claim to be under as noted in our Pledge of Allegiance! Even on this matter there is a major problem – most citizens, including a sizable number of elected officials, do not want to admit that we as a nation are a moral disaster in the sight of a holy God.
At this stage there is no evidence the president, his staff, the U. S. Congress, the members of the U. S. Supreme Court (that is, those who make up the Executive, Legislative and Judicial branches of the federal government), and the majority of the citizens are the least but concerned about what Almighty God wants or what His will for us individually and collectively involves.
According to some things that Jesus said, it is an extremely critical issue – at least to a few persons who have cultivated a degree of sensitivity to the eternal issues of life and death!
So, success or failure, Mr. President – which will it be? God has arranged for the ball to be in your court and the next move is yours!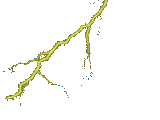 "Not everyone who says to Me, 'Lord, Lord,' shall enter the kingdom of heaven, but he who does the will of My Father in heaven. Many will say to Me in that day, 'Lord, Lord, have we not prophesied in Your name, cast out demons in Your name, and done many wonders in Your name?' And then I will declare to them, 'I never knew you; depart from Me, you who practice lawlessness!' Therefore whoever hears these sayings of Mine, and does them, I will liken him to a wise man who built his house on the rock: and the rain descended, the floods came, and the winds blew and beat on that house; and it did not fall, for it was founded on the rock.

Now everyone who hears these sayings of Mine, and does not do them, will be like a foolish man who built his house on the sand: and the rain descended, the floods came, and the winds blew and beat on that house; and it fell. And great was its fall.

" --- Jesus speaking in Matthew 7:21-27