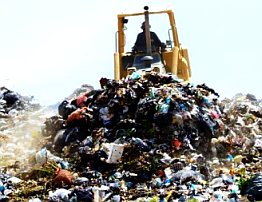 Beware lest anyone cheat you through philosophy and empty deceit, according to the tradition of men, according to the basic principles of the world, and not according to Christ. --- Colossians 2:8

Here's the scene with you and your family very much involved:
You have for years planned your dream home – much time and money have been spent in this project. It is finally coming together and for some time the home of your dreams over the years is finally put together just the way you wanted it.
A few days before moving in you and family take a walk through to make sure everything is as it should be. Then the night before you actually move in something most unexpected happens. You arrive on the scene the next morning to find nothing but rubble where that new home once stood.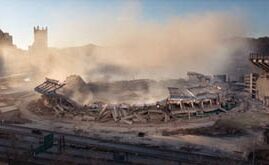 Upon investigating you discover that I, your next door neighbor, had taken a Caterpillar bulldozer the night before and totally tore that dream home to pieces!
Now why would I do a horrible thing such as that? It certainly is not being very neighborly is it? But I have my reasons for such an act and I make certain claims as to why I feel justified in such an action as this!
Full details along with pictures about the incident are at
You Are Building Your Dream Home – I Tear It Down – Now What?
The reverse feature of your web browser will bring you back to this place.
Something to think about in light of the view of human life taken by President Barack Hussein Obama and the members of his administration.
A parting question which is most troubling to those with some sensitivity to that special revelation the Creator of this vast universe has made available to us – What does God think about this?

My frame was not hidden from You, When I was made in secret, And skillfully wrought in the lowest parts of the earth. Your eyes saw my substance, being yet unformed. And in Your book they all were written, The days fashioned for me, When as yet there were none of them. How precious also are Your thoughts to me, O God! How great is the sum of them! --- Psalm 139:15-17