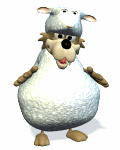 Your princes are rebellious, and companions of thieves; everyone loves bribes, and follows after rewards. They do not defend the fatherless, nor does the cause of the widow come before them. Isaiah 1:23

Her princes in her midst are like wolves tearing the prey, to shed blood, to destroy people, and to get dishonest gain. Ezekiel 22:27

For some of us in Pennsylvania, it came as no surprise that Senator Arlen Specter is switching his party affiliation. A number of us PA residents have known for a long time that Arlen was in reality a closet Democrat. He will fit right in with the Obama crowd without any hindrances. He will support Obama's pro-abortion agenda and the ongoing destruction of the unborn at all stages of development – from the early weeks to full term. And Arlen was one of three turn-coat "Republicans" supporting the grotesque stimulus bill. Those 2 females from Maine ought to follow Specter's lead in this matter, and remove their masks for the sake of citizens who have failed to see them as they really are!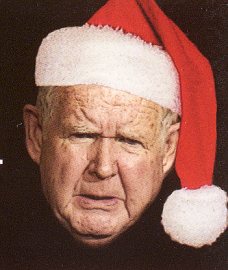 And then there is Representative John Murtha who represents the district in which Johnstown PA is located. Local news reports recently indicated that Johnstown may become the "poster child" of pork barrel spending due to Murtha's manipulating tactics which have resulted in millions and millions of dollars being channeled into the Johnstown area over the years. One interesting project is a radar system at the airport which bears his name. It cost a few million dollars but has never been used – it just sits there, rusting away!
But ask the locals about this Washington DC "pork" landing in Johnstown over time and it is practically unanimous – Big John has done many good things by bringing all that government money into the area and no person should question that. You see, John Murtha holds a status that is at least equal to Almighty God in the Johnstown area – and just maybe in some cases, there are those who hold John Murtha in even higher esteem than God Himself!
In the race for setting a record for notoriety, the Commonwealth of Pennsylvania is ahead by at least a length or more! There are some of us, however, that feel it isn't fair that we are saddled with the likes of a Specter or a Murtha and the other 49 states don't have a taste of them – then the other states would know what we have to endure – maybe a trade could be worked out for a while!
But in spite of having such representation as Specter and Murtha over the years, there is good news which must always be kept in mind – it won't go on much longer like it is now. The day is coming when all politicians will be removed from office. In fact every nation in the world will be impacted by this dramatic change in governing authority – Jesus Christ is scheduled to return to this world to take full control – He declared that He has all authority in heaven and on earth and promised He would come back. We don't know the precise time when that will be – His word (and warning) was to watch and be ready, which implies that we are to live and work in anticipation of His return at any possible time. At least a few of us hope that it would be within the next 24 hours – to say the least, it will be a most dramatic change as to how things are done in the world when it comes to government!

Then I saw a great white throne and Him who sat on it, from whose face the earth and the heaven fled away. And there was found no place for them. And I saw the dead, small and great, standing before God, and books were opened. And another book was opened, which is the Book of Life. And the dead were judged according to their works, by the things which were written in the books. The sea gave up the dead who were in it, and Death and Hades delivered up the dead who were in them. And they were judged, each one according to his works. Then Death and Hades were cast into the lake of fire. This is the second death. And anyone not found written in the Book of Life was cast into the lake of fire. --- Revelation 20:11-15