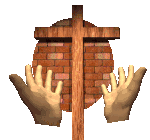 'Call to Me, and I will answer you, and show you great and mighty things, which you do not know.' --- Jeremiah 33:3

A majority of people claim to believe in the experience of prayer. Attempts have been made to determine whether there are differences in circumstances where prayer has been exercised versus similar situations where prayer has not been uttered.
In the Christian faith there is a strongly held conviction that prayer is an experience of communicating with God and that God does respond to the prayers of those identified as His people.
The Scriptures speak much about prayer, relates the experiences of many people who prayed, and establishes clearly the fact that God indeed is One Who does great things in response to the pleas of those who give Him praise and thanksgiving as well as sharing the burdens of the heart.
Over many years I have seen and experienced in a variety of ways answers to prayer. The concerns for which prayer has been uttered are likewise widely varied. It is a demonstration that God is far more concerned about us and our circumstances than we can begin to imagine.
Recently a new burden was laid upon my heart unlike one I never experienced before. It involves the president of the United States. I have always prayed for our leaders and for those holding the office of the presidency. I will not detail here how I pray for those persons, but I do remember to pray for them on a regular basis. I will say that such prayers are not a generic "God, bless the president -- the members of the Congress...the members of the Supreme Court..."
But due to the policies advocated by President Obama, especially his very low view of human life in its formation stages, I have been praying in a specific area. The substance of that prayer is that God will raise up a prophet with the anointing of His Spirit upon that person. Further that such a prophet will confront the president face to face concerning the grievous error of his ways and call him to repent in order that the will of God will become a priority in his daily life!
Such confrontations have happened in the past. Elijah confronting Ahab, Micaiah confronting Ahab and Jehoshaphat, Nathan confronting David, and John the Baptist confronting Herod, to name just a few. These were personal and direct face to face encounters.
You have the names and you can look up the details as to how each encounter turned out. The important thing is that God had expectations of those leaders and He arranged for a prophet to be His instrument/messenger in each instance.
So, will you pray that God will raise up such a person to come face to face with the president and relay clearly what God expects of Mr. Obama as he holds what some consider to be the most powerful position in the entire world? This is not to suggest some big name TV preacher or the distinguished pastor of a large and famous "mega-church" out there somewhere, or a world renowned "pastor" who has a "make people feel good" ministry.
Rather, an Elijah or John the Baptist type of prophet is more appropriate – one who comes thundering out of some little known place in the wilderness – one whose message begins with a note of authority – "Thus says the Lord God……!"
The main uncertainty is just how that prophet in such a moment will be treated by the president, if it actually happens. As you review the many prophets God raised up over centuries of time, they were not treated very well in a majority of those confrontations! Again, I leave it to you to more fully investigate the circumstances.
How many will rally to the challenge to pray, "Almighty God, may it please you to raise up a prophet to confront the president and make plain to him what You expect of him, our elected officials at all levels, our nation, and…"
The destiny of our republic may well hinge on how many pray in faith that God will raise up a prophet to directly and personally confront the president about the issue of God's will for this nation, its leaders (political and church) and its citizens!

So Jesus answered and said to them, "Assuredly, I say to you, if you have faith and do not doubt, you will not only do what was done to the fig tree, but also if you say to this mountain, 'Be removed and be cast into the sea,' it will be done. And all things, whatever you ask in prayer, believing, you will receive." --- Matthew 21:21, 22

And He Himself gave some to be apostles, some prophets, some evangelists, and some pastors and teachers, for the equipping of the saints for the work of ministry, for the edifying of the body of Christ, till we all come to the unity of the faith and the knowledge of the Son of God, to a perfect man, to the measure of the stature of the fullness of Christ; that we should no longer be children, tossed to and fro and carried about with every wind of doctrine, by the trickery of men, in the cunning craftiness by which they lie in wait to deceive,….--- Ephesians 4:11-14