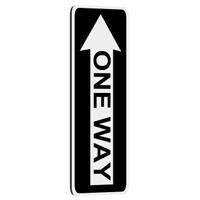 Jesus said to him, "I am the way, the truth, and the life. No one comes to the Father except through Me." (John 14:6).

The debate has raged on century after century wherever there has been religious activity of some kind and Christianity has been manifested in the midst of that activity.
The question comes down to this one basic issue – is Jesus Christ, the Son of God, the exclusive way to salvation from human sin? Is Jesus the ONLY way to reconciliation with God and the ultimate privilege of living in His Kingdom forever?
Or do other religious expressions also have a legitimate claim to speak with authority when it comes to addressing the issues of human sin, redemption from such, life's purpose on earth, and eternal destiny?
A tragic development has been taking place in recent decades. Within the ranks of professing Christians is the growing tendency to accept other religious expressions (Buddhism, Confucianism, Hinduism, Islam, Shinto, Taoism, etc.) as being on an equal level with Christianity – no one "faith" is superior to any other! Each has something to contribute to the "pool" of religiosity when it comes to matters of faith and expression of faith. Christians, of course, are expected to desist from insisting that Jesus Christ is unique. Rather, He is to be regarded as being on a par with other great religious personalities that have walked across the stage of human history as it plays out.
Without further comment consider a few of the claims Jesus Christ made for Himself in addition to the one mentioned at the very beginning:

"I am the bread of life. He who comes to Me shall never hunger, and he who believes in Me shall never thirst……I am the living bread which came down from heaven. If anyone eats of this bread, he will live forever; and the bread that I shall give is My flesh, which I shall give for the life of the world." (John 6:35, 51).

"I am the light of the world. He who follows Me shall not walk in darkness, but have the light of life. ….As long as I am in the world, I am the light of the world." (John 8:12; 9:5).

"I am the door. If anyone enters by Me, he will be saved, and will go in and out and find pasture." (John 10:9).

"I am the good shepherd. The good shepherd gives His life for the sheep…. I am the good shepherd; and I know My sheep, and am known by My own. As the Father knows Me, even so I know the Father; and I lay down My life for the sheep….. No one takes it from Me, but I lay it down of Myself. I have power to lay it down, and I have power to take it again. This command I have received from My Father." (John 10:11, 14, 15, 18).

"I am the resurrection and the life. He who believes in Me, though he may die, he shall live. And whoever lives and believes in Me shall never die. Do you believe this?" (John 11:25, 26).

I am the true vine, and My Father is the vinedresser. Every branch in Me that does not bear fruit He takes away; and every branch that bears fruit He prunes, that it may bear more fruit…… I am the vine, you are the branches. He who abides in Me, and I in him, bears much fruit; for without Me you can do nothing. (John 15:1, 2, 5).

Pilate therefore said to Him, "Are You a king then?" Jesus answered, "You say rightly that I am a king. For this cause I was born, and for this cause I have come into the world, that I should bear witness to the truth. Everyone who is of the truth hears My voice." (John 18:37).

Also note the exclusive demands which Jesus made upon us, the members of the human race, such as the absolute need to be born again as mentioned in John 3. The other three demands are found in Matthew 18:3, Luke 13:3 and John 6:53-56. These have to do with being converted, repenting, and having a faith relationship with Him which draws upon Him for sustenance in living day by day.
OK, now it's decision time – are these claims made by Jesus true? Or was He misquoted, or are the Scriptures in error on these statements? Or did He not realize what He was saying when making such outlandish statements?
If He is right regarding the claims He made and the demands He placed on each human being, then all other religious expressions have struck out in the ball game of life! You only hit the home run when you make a positive response to His claims and demands. There are in the world today former Hindus, former Muslims and those of other world religions who have come to Jesus Christ, receiving Him as Savior and Lord of their lives, but at a very high price.
In the Muslim view, a Muslim who has converted to Christianity is now an infidel and execution in a Muslim controlled culture is the means by which such infidelity is dealt with if the "convert" does not repent and return to the way of Islam! It does not go well for the Hindu who converts and becomes a Christian either!
Someone, it may have been the late C. S. Lewis, observed that if such claims as made by Jesus are not true then He is to be regarded as a lunatic on the same level as a man in an asylum who claims he is a poached egg!
But if His claims and demands are true, then we have to settle the issue as to what place this Jesus is going to have in our own lives and live each day with the reality that the time will come when He will judge us and declare where we will spend our eternity – in a glorious Heaven with Him, or in a Devil's Hell which the human mind cannot begin to fathom when it comes to anguish and regret! (Check one man's experience on this in Luke 16 – you don't want to join him!).
Is Christianity the only true faith on the face of planet Earth? How do you answer?

Therefore God also has highly exalted Him and given Him the name which is above every name, that at the name of Jesus every knee should bow, of those in heaven, and of those on earth, and of those under the earth, and that every tongue should confess that Jesus Christ is Lord, to the glory of God the Father. --- Philippians 2:9-11