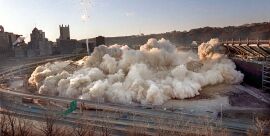 Congressman John Murtha died on February 8, 2010 as a result of complications following gall bladder surgery. His funeral and burial are taking place today, February 16, 2010 in Johnstown PA, his hometown.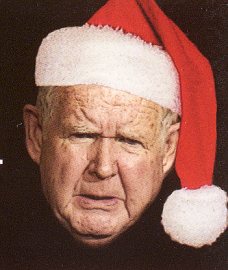 If you want to see something that far exceeds a 3-ring circus, you need to come to Johnstown PA within the next few weeks. There will be a scramble such as has not been witnessed in a long time as the Democrats attempt to retain control of the seat held by the late Congressman John P. Murtha. Understandably the Republicans will be determined to wrest that congressional seat away from the Democrats. Even the "anointed one" who occupies the residence at 1600 Pennsylvania Avenue in Washington D.C. will be deeply concerned, and without a doubt will exercise whatever influence he can so that his party retains the seat.
But at least one thing will be much different than it has been for years for Johnstown. There will be no Murtha in Congress to turn on the financial faucets and aim them in the direction of his district, and Johnstown in particular. Speculation is that Mrs. John Murtha may seek the position. If she does, and she gets to fill out the term of her late husband, she will still be a rookie representative -- the power and clout simply won't exist as it did while "Big John" held the office!
This thing could get real ugly as it runs its course. But the fact remains, no matter who occupies the seat once held by John P. Murtha for many years, things will not be the same in Johnstown in years to come!
More details on this issue at Circuit Rider's Range at
What Will Johnstown PA Do Now?
And a PS - the above photo is not intended to show disrespect, but rather reality -- Murtha held a status that was quite similar to that of a deity -- a god who could do just about everything when it came to getting money channeled into his district -- he sometimes was referred to as the "King of Pork!" Another way of viewing him was that he was the big Santa to Johnstown PA and its surrounding area!