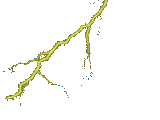 Osama bin Laden Killed by U. S. Forces --- one of many headlines flooding the media outlets on Monday, May 2, 2011

It's a day that many longed for with great anticipation -- the death of one considered by huge numbers of people, including some government leaders, to be the Number 1 enemy in the world, Osama bin Laden.
Interesting quotes from various sources:

Al-Qaida leader killed in operation led by Navy SEALs, CIA forces

President Barack Obama declared Monday that the U.S. had "kept its commitment to justice," saying the death of al-Qaida leader Osama bin Laden was "a good day for America."

Obama: Bin Laden's death means world is a safer place

DNA evidence: 100 percent certain it was bin Laden

A word of caution here though very few have considered the possibilities of what can happen in the future so far as the United States is concerned. It is no time to dance in the streets and celebrate in the same spirit as you would if your favorite team has just won the Super Bowl!
Consider why we should refrain from expressing a spirit of joy and gladness in the death of Osama bin Laden:
First, this is just one man with a lot of connections who is a hero and a noble example to those who engage in terrorists' activities, with the United States prominently on the list of targeted nations. What do you suppose is going to be the reaction of highly trained terrorist groups as leaders in the United States strut about boasting of this great "accomplishment?" At least a few of us take the position that these people will not sit down and twiddle their thumbs for months or years before they begin to embark on a campaign of revenge! The best approach would have been to keep the whole operation a secret and not let it be known that the man had been killed, but our deceptive pride would never permit that to take place!
Second, the blessing of God is no longer upon us as in times long since past. We are a nation steeped in defiance and stubbornness when it comes to taking God and His holy standards seriously for establishing a sane, sensible, serene, sober, secure, and stable republic. Leading the way as a special "invitation" for God to pour out His wrath on us is the fact that we intentionally destroy 25,000 unborn children every week. And this is done with the express approval of our president and a large number of the members of the U.S. Congress! Other issues that also place us in the precarious position of being harshly judged by Almighty God are discussed at
"Driving the Final Nails"
. So it is not wise to celebrate the death of one considered to be a great enemy to our nation and to the world at large! We have a heap of work to do in getting our own house in order ethically, morally, and spiritually.
Third, God's standard in regard to the defeat and/or death of those considered to be enemies is quite different than the usual human approach. In His Word God reveals this:

Do not rejoice when your enemy falls, and do not let your heart be glad when he stumbles; lest the LORD see it, and it displease Him, and He turn away His wrath from him. --- Proverbs 24:17,18

But of course, to make reference to such a statement as the preceding from God's Word, is to simply confirm the fact that we as a nation do not want God meddling in our affairs, especially when we are so used to living in a proud and self-serving fashion. Who in the world wants to listen to God -- He's too unreasonable in His demands, so we'll just do things our way!
The day will come when the celebration in the streets will be turned into intense mourning and maybe, just maybe, someone will say, "We need to pray and call on God!" And His response may well be a repeat of what He said a long time ago when a people turned to Him in a crisis. I will not quote that here, but if you dare, turn to Jeremiah 2 in the Old Testament of the Bible and see the details. Surprise! Surprise! Surprise!
In spite of the growing intensity of calamities striking our republic as time goes on, there is no real serious call that we need to repent and turn to God as a nation. Those in elected leadership refuse to seriously take God at His Word and those in church leadership don't seem all that concerned either as to the fact that we may well have crossed over the line of God's offer of grace and mercy on condition of repentance and now it is a matter of time until He brings judgment!!

Beloved, do not avenge yourselves, but rather give place to wrath; for it is written, "Vengeance is Mine, I will repay," says the Lord. "Therefore if your enemy hungers, feed him; if he thirsts, give him a drink; for in so doing you will heap coals of fire on his head." Do not be overcome by evil, but overcome evil with good. --- Romans 12:19-21