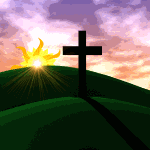 Thus says the LORD of hosts: "In those days ten men from every language of the nations shall grasp the sleeve of a Jewish man, saying, 'Let us go with you, for we have heard that God is with you.'" --- Zechariah 8:23

A large number of U. S. citizens along with their leaders, political and church, hold to the United States having a great future in spite of some aggravating issues in which the republic presently finds itself. The grand deception lies in the fact that a majority sincerely believe we as a nation can successfully work through all the issues, solve the problems, and usher in a time of great economic prosperity. This in spite of God's revelation showing us with crystal clarity that without God's grace, mercy and guidance we cannot possibly succeed in our efforts.
But there is a time coming when one nation will achieve all that others have failed to gain through centuries of time. And among the nations who have failed is one known as the United States of America! Israel is that nation which is destined to have that very bright future, standing all alone in the glory which God has reserved for it.
Isaiah 60 is but one of a number of chapters in Scripture that speak of Israel's future and that of its prominent city, Jerusalem. God is going to bring about some very shocking changes at some point in the future regarding the Israelite people and their nation.
First, there will be a time of paramount prosperity for Israel and that coming about in a most unusual way:

Arise, shine; For your light has come! and the glory of the LORD is risen upon you. For behold, the darkness shall cover the earth, and deep darkness the people; but the LORD will arise over you, and His glory will be seen upon you. The Gentiles shall come to your light, and kings to the brightness of your rising. "Lift up your eyes all around, and see: they all gather together, they come to you; your sons shall come from afar, and your daughters shall be nursed at your side. Then you shall see and become radiant, and your heart shall swell with joy; because the abundance of the sea shall be turned to you, the wealth of the Gentiles shall come to you. Surely the coastlands shall wait for Me; and the ships of Tarshish will come first, to bring your sons from afar, their silver and their gold with them, to the name of the LORD your God, and to the Holy One of Israel, because He has glorified you. The sons of foreigners shall build up your walls, and their kings shall minister to you; for in My wrath I struck you, but in My favor I have had mercy on you. Therefore your gates shall be open continually; they shall not be shut day or night, that men may bring to you the wealth of the Gentiles, and their kings in procession." --- Isaiah 60:1-5, 9-11

Second, there will be a time of prominent prestige with foreign nations being in servitude to Israel -- seems impossible that it will ever happen, but when God has said it will be, then when the time is right it will happen exactly as God has planned:

"For the nation and kingdom which will not serve you shall perish, and those nations shall be utterly ruined. The glory of Lebanon shall come to you, the cypress, the pine, and the box tree together, to beautify the place of My sanctuary; and I will make the place of My feet glorious. Also the sons of those who afflicted you shall come bowing to you, and all those who despised you shall fall prostrate at the soles of your feet; and they shall call you The City of the LORD, Zion of the Holy One of Israel. Whereas you have been forsaken and hated, so that no one went through you, I will make you an eternal excellence, a joy of many generations. You shall drink dry the milk of the Gentiles, and shall milk the breast of kings; you shall know that I, the LORD, am your Savior and your Redeemer, the Mighty One of Jacob." --- Isaiah 60:12-16

Third, it will be a time of stable and solid security for a people described as being "righteous:"

"Violence shall no longer be heard in your land, neither wasting nor destruction within your borders; but you shall call your walls Salvation, and your gates Praise. The sun shall no longer be your light by day, nor for brightness shall the moon give light to you; but the LORD will be to you an everlasting light, and your God your glory. Your sun shall no longer go down, nor shall your moon withdraw itself; for the LORD will be your everlasting light, and the days of your mourning shall be ended. Also your people shall all be righteous; they shall inherit the land forever, the branch of My planting, the work of My hands, that I may be glorified. A little one shall become a thousand, and a small one a strong nation. I, the LORD, will hasten it in its time." --- Isaiah 60:18-22

Israel will continue to go through very difficult and trying times for a while. For the most part the nation is in a state of unbelief in regard to Jesus Christ being the Messiah, the Savior and Hope in regard to the future. But the time will come when eyes will be opened and hearts will earnestly seek Him in a spirit of repentance. A nation much despised and hated to the extent that some wanted to totally destroy it will be the only one to arrive eventually at world prominence and to be dominant over all other nations!
For Christians, the responsibility remains as always -- to be involved in every way possible in carrying out the command of Jesus to take the Gospel into all the world, bearing witness to the fact that He is exclusively the only way of forgiveness, and reconciliation to God the Father. If one is going to experience salvation, it will only be through Jesus Christ and no other!
But there is another thing Christians can also be doing -- praying for the peace of Jerusalem (Psalm 122:6, 7) and giving God no rest until He makes Jerusalem a praise throughout all the earth:

I have set watchmen on your walls, O Jerusalem, who shall never hold their peace day or night. You who make mention of the LORD, do not keep silent, and give Him no rest till He establishes and till He makes Jerusalem a praise in the earth. --- Isaiah 62:6, 7

I am fully aware that there are various interpretations regarding reference to Israel in the Scriptures and the church having in a sense "replaced" Israel so far as future events are concerned. Personally, I prefer to take it the way God has spelled it out and that under the terms of the covenant made originally with Abraham, Israel is the only nation to have a very bright future! And why is this? The answer is very simple -- because God has promised it will be so!

Now the LORD had said to Abram: "Get out of your country, from your family and from your father's house, to a land that I will show you. I will make you a great nation; I will bless you and make your name great; and you shall be a blessing. I will bless those who bless you, and I will curse him who curses you; and in you all the families of the earth shall be blessed."..............On the same day the LORD made a covenant with Abram, saying: "To your descendants I have given this land, from the river of Egypt to the great river, the River Euphrates; the Kenites, the Kenezzites, and the Kadmonites; the Hittites, the Perizzites, and the Rephaim; the Amorites, the Canaanites, the Girgashites, and the Jebusites." --- Genesis 12:1-3; 15:18-21