For unto us a Child is born, unto us a Son is given; and the government will be upon His shoulder. And His name will be called Wonderful, Counselor, Mighty God, Everlasting Father, Prince of Peace. Of the increase of His government and peace there will be no end, upon the throne of David and over His kingdom, to order it and establish it with judgment and justice from that time forward, even forever. The zeal of the LORD of hosts will perform this. --- Isaiah 9:6, 7

Peace – a subject so often discussed and the professed "goal" of many a gathering of powerful and very influential people in the world time after time. However, it is also a most elusive item as well. It seems that so often even as peace discussions take place, the parties involved make sure they have a finger on the trigger, just in case!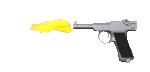 War continues to be a very big business operation -- note the hard reality of how it is in today's world:


billions of dollars (or other monetary units) to maintain military services in terms of personnel and locations where they live and work.


staggering outlays for hardware in its many forms of existence ranging all the way from mass destruction weaponry, planes, ships, submarines, and tanks to the small arms used by individuals in combat scenarios.


a tad more than a $1.98 is needed by companies in their R & D departments as more sophisticated weaponry and means of delivery proceed from the drawing board to actual deployment in times of conflict.


companies also pull down astronomical profits in selling war making equipment to other smaller nations and this is done not only by those within the boundaries of the United States but by a number of other larger nations outside the USA boundaries as well!


and there are those companies which have good "connections" in Washington DC which are now in places such as Iraq making gigantic sums of money in "reconstruction" work, whatever that is supposed to mean. Already millions of dollars are unaccounted for in Iraq. It doesn't take many brain cells to see why there is a crowd that delights in war and wants more of it – the "fix it" guys who have personal and company bank accounts that are bulging at the seams!

BUT, one of these days the profitable war bubble is going to burst – all businesses related to production of materials for war will be shut down!
All military services will be disbanded – no more men or women wearing military uniforms and doing duty somewhere in the world.
Read closely how it is told by one prophet:

Now it shall come to pass in the latter days that the mountain of the Lord's house shall be established on the top of the mountains, and shall be exalted above the hills; and all nations shall flow to it. Many people shall come and say, "Come, and let us go up to the mountain of the LORD, to the house of the God of Jacob; He will teach us His ways, and we shall walk in His paths." For out of Zion shall go forth the law, and the word of the LORD from Jerusalem. He shall judge between the nations, and shall rebuke many people; they shall beat their swords into plowshares, and their spears into pruning hooks; nation shall not lift up sword against nation, neither shall they learn war anymore. --- Isaiah 2:2-4

Quite a dramatic change, is it not, when implements of war are made into implements which help to promote peace and prosperity?
Remember that this wonderful event will not take place upon the initiative of the leaders of world governments. These characters will continue to mistrust each other and those of the more powerful nations will attempt to dictate to the smaller and weaker nations how to conduct their affairs, including, "We have nuclear weapons, but don't you produce any!"
Jesus Christ, the foremost Authority on human behavior, declared how the latter stages of human history will play out:

"And you will hear of wars and rumors of wars. See that you are not troubled; for all these things must come to pass, but the end is not yet. For nation will rise against nation, and kingdom against kingdom. And there will be famines, pestilences, and earthquakes in various places. All these are the beginning of sorrows." --- Matthew 24:6-8

The Scriptures explicitly state that a military coalition will foolishly try to oppose Jesus upon the occasion of His return to take complete control of planet earth:

Then I saw heaven opened, and behold, a white horse. And He who sat on him was called Faithful and True, and in righteousness He judges and makes war. His eyes were like a flame of fire, and on His head were many crowns. He had a name written that no one knew except Himself. He was clothed with a robe dipped in blood, and His name is called The Word of God. And the armies in heaven, clothed in fine linen, white and clean, followed Him on white horses. Now out of His mouth goes a sharp sword, that with it He should strike the nations. And He Himself will rule them with a rod of iron. He Himself treads the winepress of the fierceness and wrath of Almighty God. And He has on His robe and on His thigh a name written: KING OF KINGS AND LORD OF LORDS. Then I saw an angel standing in the sun; and he cried with a loud voice, saying to all the birds that fly in the midst of heaven, "Come and gather together for the supper of the great God, that you may eat the flesh of kings, the flesh of captains, the flesh of mighty men, the flesh of horses and of those who sit on them, and the flesh of all people, free and slave, both small and great." And I saw the beast, the kings of the earth, and their armies, gathered together to make war against Him who sat on the horse and against His army. Then the beast was captured, and with him the false prophet who worked signs in his presence, by which he deceived those who received the mark of the beast and those who worshiped his image. These two were cast alive into the lake of fire burning with brimstone. And the rest were killed with the sword which proceeded from the mouth of Him who sat on the horse. And all the birds were filled with their flesh. --- Revelation 19:11-21

Once Jesus eliminates all the ungodly (2 Thessalonians 1:7-10) and takes charge, then peace will be the order of the day all over the world. Wars and all implements for waging war will no longer exist.
Finally it will come to pass as many Christians have prayed through the centuries of human history, "…Thy Kingdom come, Thy will be done on earth as it is in Heaven…"

And the LORD shall be King over all the earth. In that day it shall be; "the LORD is one," and His name one. --- Zechariah 14:9

For the earth will be filled with the knowledge of the glory of the LORD, as the waters cover the sea. --- Habakkuk 2:14

Even so, come, Lord Jesus.
--- Revelation 22:20b