And He said to them, "You are those who justify yourselves before men, but God knows your hearts. For what is highly esteemed among men is an abomination in the sight of God." --- Luke 16:15

It's just another step along the way toward disaster, the dimension of which is totally indescribable.
For quite some time our culture has been plagued with individuals and groups who want to deify women in every way possible, degrade and diminish men in every way possible, and issue proclamations from time to time that single parent "families" are just as fulfilling if not more so than the traditional family headed up by a dad and a mom -- especially if the head of that "family" is a female in pursuit of a highly successful career!
This whole debacle got a potent shot in the arm recently with the release of a top selling book with an eye catching title -- "Knock Yourself Up: A Tell-All Guide to Becoming a Single Mom." Now that's an expression some of us older fellows remember using when we were teenagers and the hormones were raging like crazy -- it was a very vulgar way to refer to a female who had become pregnant!
Author of the book is one named Louise Sloan who will make a fat bundle of bucks from this offering and become a heroine at the same time. She relates her experience of inseminating herself in her parents' home as she had moved into the fourth decade of her life and was not married.
She exhibits a spirit that is increasing in popularity -- that is, that men are not good for much of anything except in the case of extracting a little wriggling thing that is 50 per cent involved in the making of a baby!
The way some of these females are expressing themselves they would welcome the situation in which men would be by-passed completely when it comes to population expansion! Sorry, girls -- there has only been one Person born of a virgin and it won't happen again, ever!
Have you noticed how increasingly popular it is to advocate something, be involved in some activity, publish a book or have a talk show (radio or TV) that is against everything which God our Creator represents by way of high standards of personal morality, ethics and spirituality as based on His eternal, unchanging and clearly revealed truth?
A perfect explanation for these crazy things that have been happening and continue to get crazier as time passes is seen in statements by the prophet Isaiah:

The earth mourns and fades away, the world languishes and fades away; the haughty people of the earth languish. The earth is also defiled under its inhabitants, because they have transgressed the laws, changed the ordinance, broken the everlasting covenant. --- Isaiah 24:4,5

God's design for a family involves the following: marriage between one man and one woman and children born to the married couple with clearly defined responsibilities resting upon each member of that family. Isaiah 24 is being fulfilled before our very eyes due to a majority of persons choosing to intentionally reject the "blueprint" God has revealed concerning what is required for not only a healthy family but a healthy culture as well!
BUT for the faithful minority, there is some very good news -- this stuff is going to be permanently terminated by the personal intervention of Jesus Christ at some point in the future. Since many of the "movers and shakers" in our culture at the present time are insistent on turning our republic into a 21st Century version of Sodom and Gomorrah, the time may well be much closer than any of us might realize!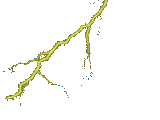 Do not be deceived, God is not mocked; for whatever a man sows, that he will also reap. For he who sows to his flesh will of the flesh reap corruption, but he who sows to the Spirit will of the Spirit reap everlasting life. --- Galatians 6:7,8