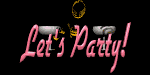 Hollywood's A-list was out in force at a fundraiser for Barack Obama with stars including Leonardo DiCaprio helping to amass an estimated USD 9 million for the Democrat's White House campaign. A dinner in a Beverly Hills mansion costing about 300 attendees USD 28,500 each also attracted director Steven Spielberg along with a bevy of actors such as Jodie Foster and Tobey Maguire, and comedian Chris Rock, reporters saw….. Singer-actress Barbra Streisand crooned at a USD 2,500 per-head reception at the swanky Beverly Wilshire hotel after the dinner, where the stars ate goat's cheese, roasted potatoes, filet mignon and asparagus. --- from Internet news release of September 17, 2008


Do you see those red flags flying – in fact, it's like a sea of red waving in the breeze, is it not? Why are they there? Didn't you know? Hollywood is jumping on B. O.'s bandwagon – it's like a mass stampede!
It was reported on September 17, 2008 that B. O. attended a fund raising event at a Beverly Hills mansion in which those present paid $28,500.00 each to be in the presence of the Democratic presidential candidate. Later in the evening Barbara Streisand sang at the Beverly Wilshire hotel where many of the Hollywood elite were present. Again, raising money to help B. O. get into the White House in January 2009 was the objective.
It is estimated that 9 million dollars came into the Democrat Party's pocketbook in these two gatherings and if so, would set a fund raising record for one night.
Why mention of the red flags – a kind of warning to us citizens in the republic of the U. S. A?
Keep in mind the following about the Hollywood bunch:


they have made more than a tid-bit amount of contribution to the moral corruption of our culture by their example of playing musical beds and conceiving children out of wedlock accompanied by drug and alcohol abuse! All this amounts to a ton of grist for the rag sheets at check out counters which are gobbled up by people of all ages.


they have manufactured what is supposed to be "entertainment" which is packed full of excessive violence, sexual immorality, and foul language including almost non-stop usage of the infamous "f" word!


by lifestyle and life accomplishments in their works they have had an extremely negative impact on our culture, especially our youth and children. It's been like feeding the young a daily diet of poison with the final result being their destruction.


philosophically, these people have egos which make Mt. Everest look like a tiny mole hill by way of comparison and a world view which intentionally ignores the claims and call of a holy God Who created this mighty universe for His pleasure and purposes. If they took those claims and call seriously, the example they set and the work in which they are involved would be as different as a bright sunny day is from night at the midnight hour!

There are those who would quickly try to defend Hollywood to a point by saying there are some who do not live as described above and there are some who are involved in the producing of G-rated films etc. Granted, there a very few who may fall into this class, but it's a bit like giving me a drink with a lot of arsenic and strychnine in it – you tell me those two ingredients are in the drink, but also quickly add that there are some vitamins also in the mixture and these are good for me! Thank you, no, but I don't believe I will be helped because there are a few "good" things in such a deadly drink!
For the person who gives some thought to the issue – what Hollywood gets excited about, and is willing to pour millions of dollars into an "agenda," is it good for us or will it lead to ultimate disaster further down the road?

"You shall not follow a crowd to do evil; nor shall you testify in a dispute so as to turn aside after many to pervert justice." --- Exodus 23:2