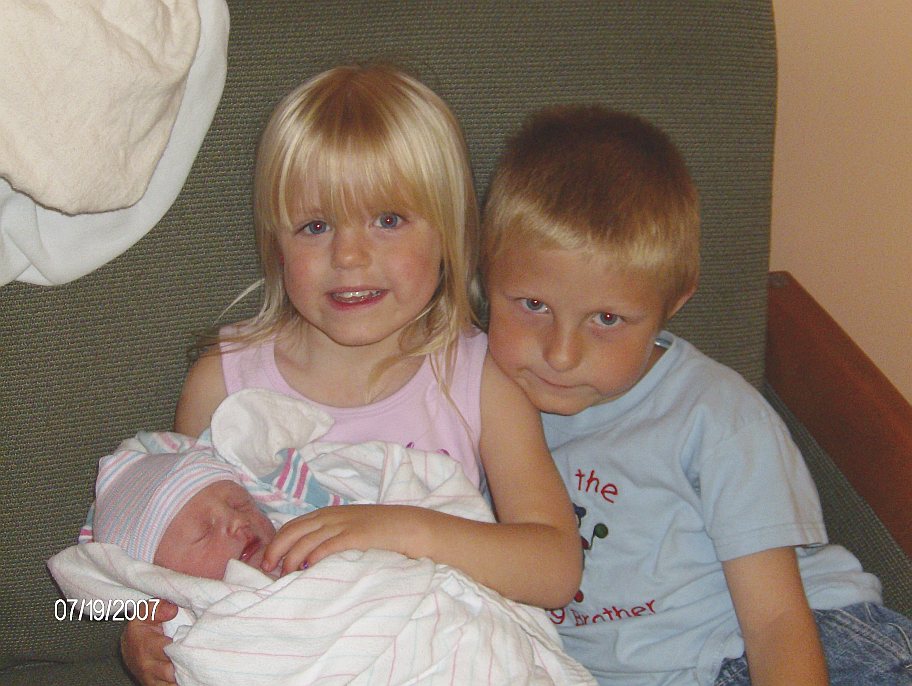 Madison and Trevor with little brother, Owen, who had just been born a few hours earlier on July 19, 2007. Madison turned 5 years old during May 2008 and Trevor will be 7 years old early in July 2008.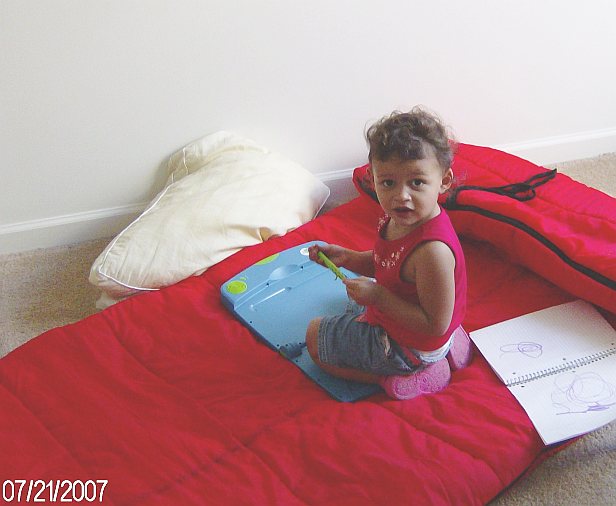 Brianna just turned 3 years old in early June 2008.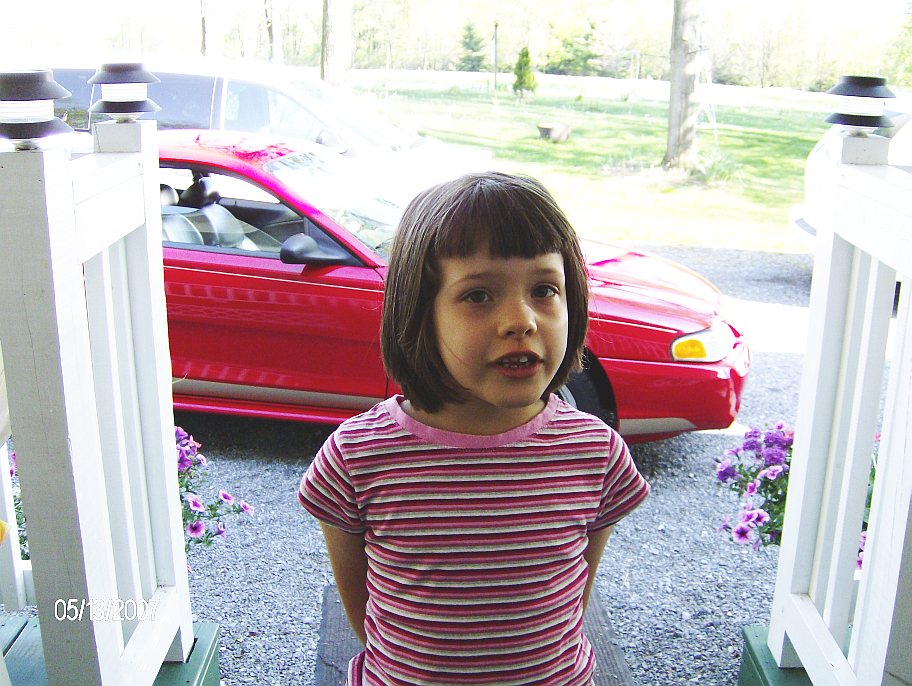 Shalie will be 7 years old in early September 2008.


"Hear, O Israel: The LORD our God, the LORD is one! You shall love the LORD your God with all your heart, with all your soul, and with all your might. And these words which I command you today shall be in your heart; you shall teach them diligently to your children, and shall talk of them when you sit in your house, when you walk by the way, when you lie down, and when you rise up. You shall bind them as a sign on your hand, and they shall be as frontlets between your eyes. You shall write them on the doorposts of your house and on your gates." --- Deuteronomy 6:4-9

As Jean and I will be celebrating 55 years of marriage this Friday, June 13, 2008, a lot of memories will flood our minds. That is a considerable span of time in which a wide variety of experiences have taken place. Out of this we first and foremost give thanks to God for His abundant mercies and the demonstration of His love toward us constantly over these many years.
Many of the memories will involve family -- 5 children and spouses, 9 grandchildren and 2 great-grandchildren. There is a wide span of years in age between the grandkids -- the oldest will be 28 years old this coming November and the youngest, Owen, who is pictured above will be 1 year old come July 19, 2008.
It is these young ones for whom I am increasingly burdened -- what a country they have to grow up in that is becoming more hazardous than a Category 5 hurricane slamming into a coastal area containing a large city!
Stop and think for a moment how the adult generation has so miserably failed these young ones -- they are passing on a republic that is:


guilty of widespread idolatry, with money the #1 deity in the lives of millions of U. S. citizens and their leaders! But many other "deities" have a death-grip on a majority of adults in all walks of life as well, ranging from those in high profile political circles, the professions and church circles to the average "Joe" and "Jane" who walk the streets in any city or town.


guilty of massive immorality of the most perverted expressions with God's standards for moral behavior receiving a thumbs-down response by the majority!


guilty of the destruction of tens of millions of unborn children over a period exceeding 3 1/2 decades so that human life in our republic is no longer considered unique and special as it was in the earlier decades of the 20th Century!


the prominent teaching in the educational process that tells our young that we have evolved from lower life forms -- you know, the wriggly things in a pool of slime millions of years ago (add as many millions as you want because it cannot be any more fouled up and misleading than it is now, whether you talk 700 million or a million million or 35 quadrillion.)!

But what our little ones do deserve is this:


Adults who will set a holy example by the grace of God in word and deed -- adults who make the will of God the top priority in every day living, regardless of what position they hold in life! After all, failure to do the will of God is to place oneself in a position of condemnation -- Jesus did have a lot to say about that issue.


Adults who will provide evidence that Jesus Christ is the living Son of God and the One Who gave His life as a sacrifice for the sins of every human being ever born into this world. Further, that this Jesus is exclusively the only way of salvation, peace with God and hope for time and eternity. No other religious expression can guarantee such things.


Adults who unashamedly and without apology believe the volume referred to as the Bible to be the inspired and authoritative Word of God -- the absolute authority on all matters having to do with the Christian faith and the living of that faith in all daily experiences and human relationships in this present world!

The responsibility rests on the head of every single adult -- no exceptions -- God has explicitly revealed that He will hold every adult accountable.
The hard reality is that the majority of adults will not take the responsibility to do what God expects in terms of the nurture and well being of the young.
So it comes down to this -- do you care enough for our young ones to do what God requires or shun that responsibility and pay a price later on that is so horrifying that the human mind cannot begin grasp even a particle of it?
We adults in our family will seek by example and teaching to show the little ones pictured above that Jesus is the Way, the Truth and the Life and that no one can come to the Father except through Him. Further that Jesus has a most glorious plan for their lives here on earth. Unfortunately, they will also be exposed to a big bunch of adults in their growing years who will be setting an example of traveling the broad road which leads to a Devil's Hell!
Homework assignment -- read in Luke 16:19-31 in the New Testament about one man who miserably failed in the responsibilities as outlined above and see the tragic details of the price he paid. Your life might never be the same again!

And Jesus called a little child to Him, set him in the midst of them, and said, "Assuredly, I say to you, unless you are converted and become as little children, you will by no means enter the kingdom of heaven. Therefore whoever humbles himself as this little child is the greatest in the kingdom of heaven. And whoever receives one little child like this in My name receives Me. But whoever causes one of these little ones who believe in Me to sin, it would be better for him if a millstone were hung around his neck, and he were drowned in the depth of the sea." --- Matthew 18:2-6