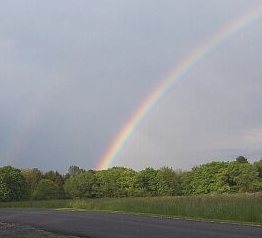 For You have formed my inward parts; You have covered me in my mother's womb. I will praise You, for I am fearfully and wonderfully made; marvelous are Your works, and that my soul knows very well. My frame was not hidden from You, when I was made in secret, and skillfully wrought in the lowest parts of the earth.Your eyes saw my substance, being yet unformed. And in Your book they all were written, the days fashioned for me, when as yet there were none of them. --- Psalm 139:13-16

I received an email (quoted below the third paragraph) and the exciting thing about what it reveals was the fact that an abortionist missed out on making a few hundred bucks in a situation which is detailed! Our newly elected president, B. Hussein Obama, is solidly behind the grisly practice of destroying unborn children for about any excuse imaginable. In a speech to the Planned Parenthood Action Fund on July 17, 2007 he said, "The first thing I'd do as president is sign the Freedom of Choice Act. That's the first thing that I'd do." By the way, you should not be surprised to learn that he became a co-sponsor of that deadly legislation (S. 1173 – House version is H.R. 1964) on May 11, 2007. As an aside – my mother's birthday was May 11th – I'm sure glad she didn't practice what our newly elected president preaches!
And B. Hussein Obama's selected Chief of Staff, Congressman Rahm Emanuel, along with a number of others introduced the FOCA in the House of Representatives on April 19, 2007. What would be an appropriate term for this – co-conspirators? After all, doesn't it qualify as a plot to take the lives of a number of innocent persons?
Some church groups have statements about abortion, do a fancy dance about the ins and outs of the practice, and then end up giving approval to abortion because a pregnancy might bring about distressing "hardship" to a female – if you want to see how they "justify" destroying unborn children, read the United Methodist Church's statement on abortion in its Social Principles section in the Book of Discipline! There are very few United Methodists who vehemently protest the "shedding of innocent blood" in this country – and that includes the leadership which chooses to be very silent on this issue! One has to wonder how United Methodists or those in other "mainlines" would have counseled the young lady mentioned below in the early months of her pregnancy

Email from X:
Hello,

I don't know you, but I see you are from Mav. Thank you for sending me this, and for the stand you are making. When I was very young, and VERY unsure about life, much less my own life I was pregnant and was afraid of the baby's father. My own family, as wealthy as they are, didn't want anything to do with me, and to this day I still don't know why they don't, but nevertheless I had no help with this life. I was told over and over to have an abortion. I had no one. I feared my baby's dad, and I had no money, no work, and no one, but I still could not kill my baby. Fast forward to today. I just talked to that baby who is now (age withheld) years old and is heading for work in the (name withheld) field and (name withheld) field. He is VERY smart, and extremely loving person. So I buck the system that tells you that it's TOO HARD to go this by yourself. You need to just get rid of your problem. He was not a problem, and never has been. The milli-second he was conceived he was my son, and that's it, and that's all. No if, ands, or buts about it.

It's not popular to speak about these things, but I don't care. Doesn't matter to me. If you don't like it then go the other way is my feeling about it. No one pays my bills and have nothing to do with keeping me out of Heaven so I don't care about mouthing off to people, who don't have a clue about other people's lives or what put them there. Of course, if you have faith then you CAN believe, but that's not always the lot that each and every person has. It's hard to believe when your FATHER figure hurt you all your life.

So, again, I thank you for the stand you make, and respect a person that is PRO for the living.

Sincerely,
(Name withheld)

Upon receiving the above email I immediately responded and requested the lady's permission to publish her message on the condition that her name and some other information would not be revealed. Her reply is given below.

Sure you can. If what I went thru can save even one life it was worth it all. I would be honored. My son is one of my joys in this life, and never for one moment did I EVER give it a thought to end his life. It was never so much as a fleeting thought even. It has proven out to be the good thing I knew it would be to save my baby's life from all the naysayers!!!!

He is a joy, and a confirmation that God is not one to make a mistake. He is perfection in EVERY situation. If the mother's health will be in dire straits then I believe it is warranted to end that pregnancy, because God has her here for a reason, and has that child's life in His hands in the Heavenlies, but other than that I don't believe a child should be aborted; even if it involves rape.

I do not believe in ending a life. It is murder.

Sincerely,
(name withheld)

A few small corrections were made and as promised, certain information has been withheld so that the lady's identity and that of her son has been kept confidential.
Isn't it wonderful that a profiteering abortionist lost out in this case, which in the unbelieving world's view, a son who is now making a positive contribution in our republic should have been mutilated and murdered while still in his mother's womb?
Before leaving are you willing to read slowly and very prayerfully the statement made by God to one man a long time ago? Obviously, this man's mother didn't believe in terminating the life of her unborn child either!

Then the word of the LORD came to me, saying: "Before I formed you in the womb I knew you; before you were born I sanctified you; and I ordained you a prophet to the nations." --- Jeremiah 1:4, 5